Latest News
Be ready for hurricane season. Today you can determine your personal hurricane risk, find out if you live in a hurricane evacuation zone, and review/update insurance policies. You can also make a list of items to replenish hurricane emergency supplies and start thinking about how you will prepare your home for the coming hurricane season. If you live in hurricane-prone areas, you are encouraged to complete these simple preparations before hurricane season begins on June 1.  Keep in mind, you may need to adjust any preparedness actions based on the latest health and safety guidelines from the CDC and your local officials.
All MUD 208 customers have smart meters and are able to access their water usage data online. Once registered for an online account, customers can view usage and receive leak alerts. With this feature, if water is flowing continuously for 24 hours at a customer specified rate, say 10 gallons per hour, the customer is notified by a text and/or email that their household has a leak. Once a 24-hour period goes by with water flow less than the specified value, an alert is sent that the leak has stopped. After an online account is set up, a smart phone app will be available to access data from your phone. Here are sign-up instructions: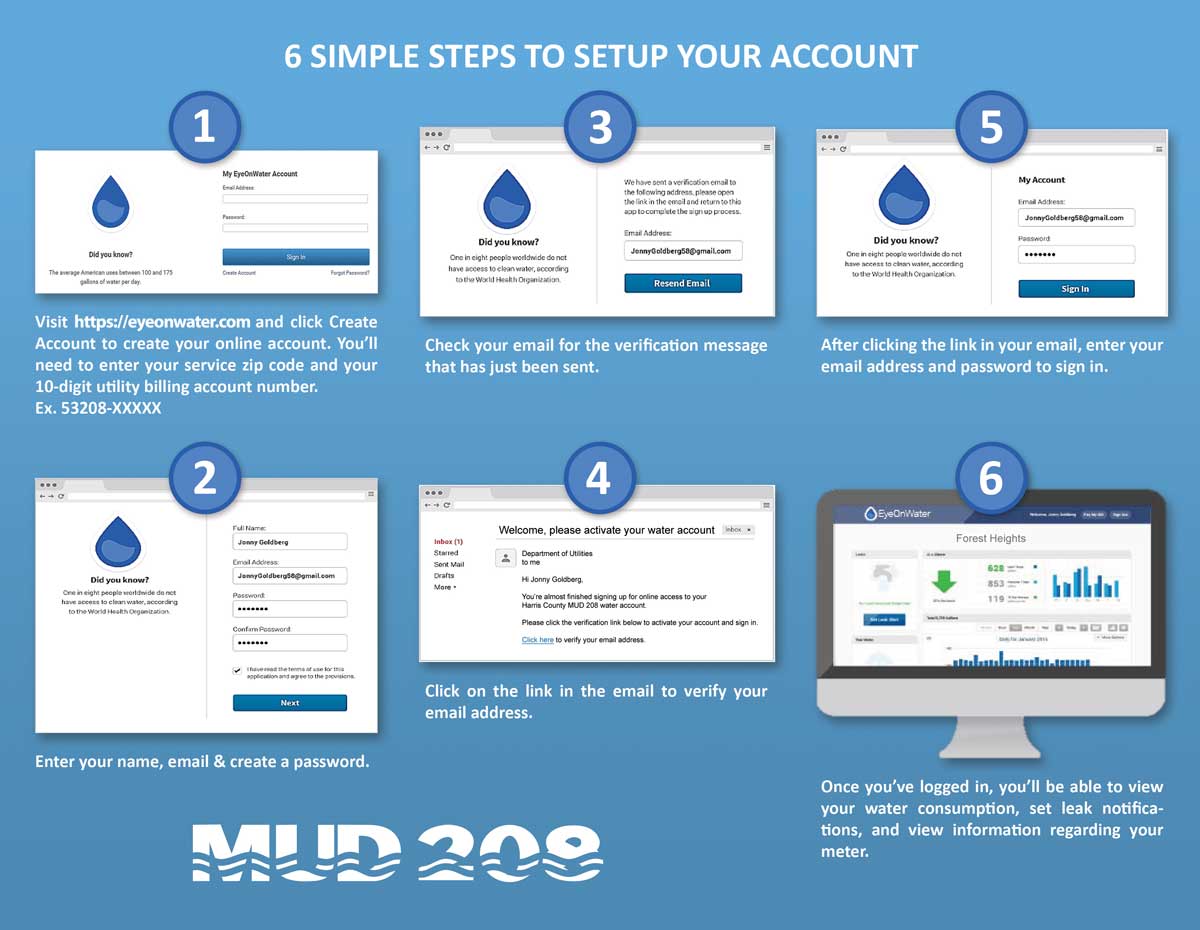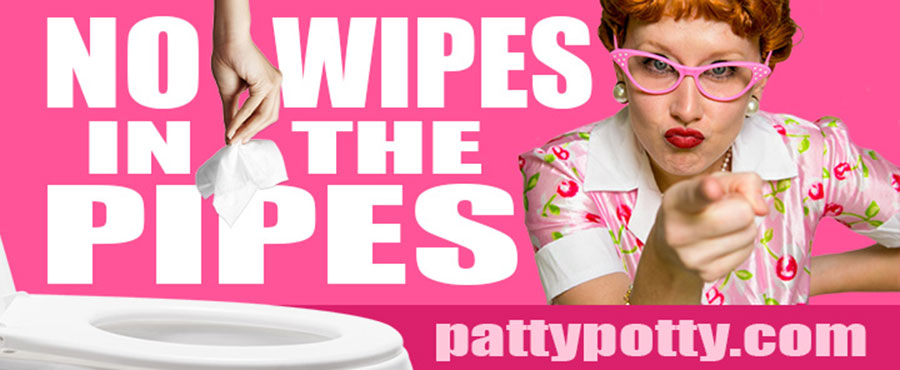 Please DO NOT flush non-toilet paper items. Flushing wipes, paper towels and similar products down toilets can clog sewers and cause backups/overflows into homes, onto streets, down storm drains, wastewater treatment facilities and ultimately into local waterways. Thus creating an additional public health risk in the midst of the coronavirus pandemic.
See the document below and visit the CDC and EPA websites for more information pertaining to your drinking water and COVID-19.
EPA- https://www.epa.gov/coronavirus/coronavirus-and-drinking-water-and-wastewater
CDC- https://www.cdc.gov/coronavirus/2019-ncov/php/water.html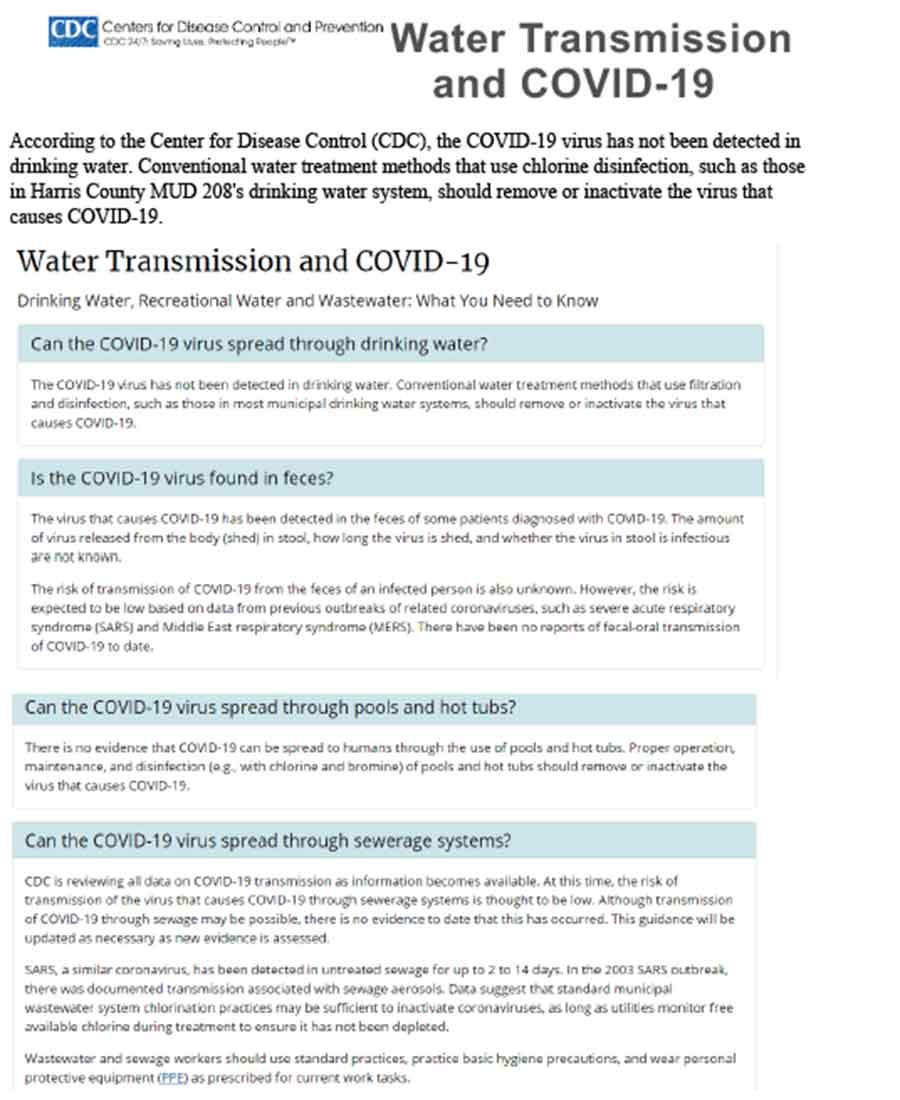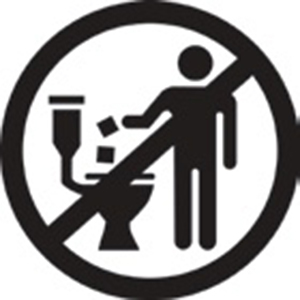 With many following the recommendations of health officials to clean and sterilize frequently touched surfaces in the home such as counter tops, faucets and door knobs, there has been a surge in backed-up sewer lines as people discard used disinfectant wipes, baby wipes, napkins, paper towels and other paper products into the toilet. Unfortunately, these items are not designed to and do NOT disintegrate like toilet paper. The result is clogged sewer lines and backed up, overflowing toilets. To avoid back-ups and overflows, ONLY FLUSH TOILET PAPER.
Consumer Reports notes that companies currently advertise their wipes with terms like "safe for sewers and septic", or promise that the product will "break up like toilet paper". But this is simply not the case, "Flushable wipes are a consumer's dream come true but every plumber's nightmare," Did you know it only takes a few of those wipes to get hung up in your sewer line before you have to call the plumber and pay hundreds of dollars to have your pipes snaked.
The question comes down to how quickly a "flushable" product breaks down in water. Consumer Reports tested many of the leading brands of toilet paper and "flushable" wipes and concluded that all of the wipes completely failed the disintegration test, while even the strongest, thickest toilet papers squeaked by with a low passing grade.
So, it's pretty simple, just keep inappropriate items (disinfectant wipes, baby wipes, napkins, paper towels, etc.) out of your toilet and out of the sewer system. This not only can save you hundreds of dollars, but keeping wipes out of the main sewer lines could save your utility district thousands of dollars.
For the sake of your plumbing, dispose of wipes in the trash can. Remember keep those wipes out of the pipes, don't believe the hype! Flush only the 3 P's Pee, Poo and toilet Paper.